Butterflies are nature's most magical transformers—changing from humble caterpillars into things of beauty. Seems appropriate that you'll be changing two simple circle cakes into two lovely butterfly cakes!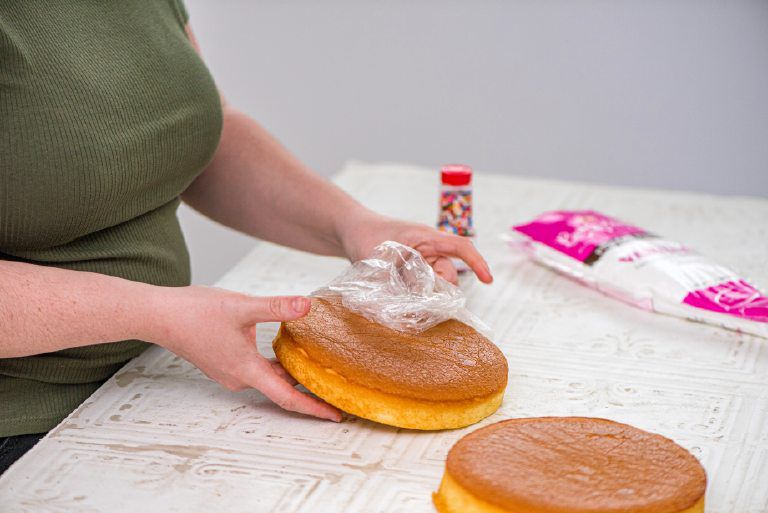 Step 1: Unwrap your cake layers and place them on your flat work surface. Our Specialty Treat Shop™ Cake Decorating Kits are available in-store, at your local grocery retailer.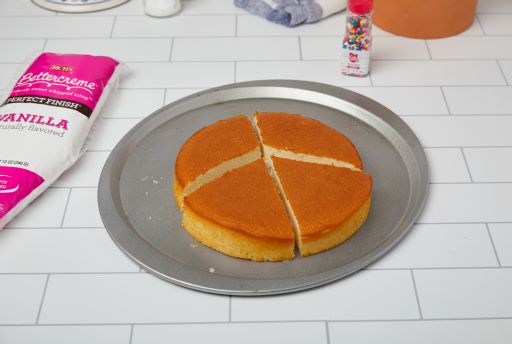 Step 2: Carefully cut one cake into these four shapes as shown.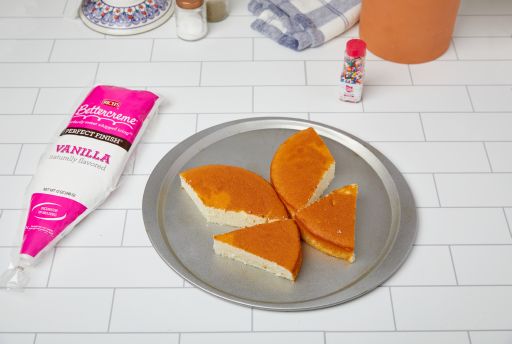 Step 3: Transfer your cut cake shapes to a cookie sheet. Switch the pieces so that the curved sides touch, then separate the ends of the pieces to define the "wings."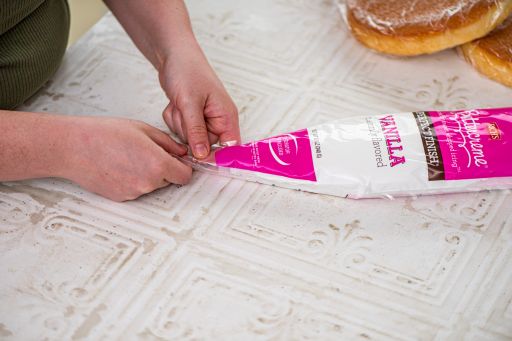 Step 4: Cut the tip of your icing bag where indicated and position the plastic tip in place.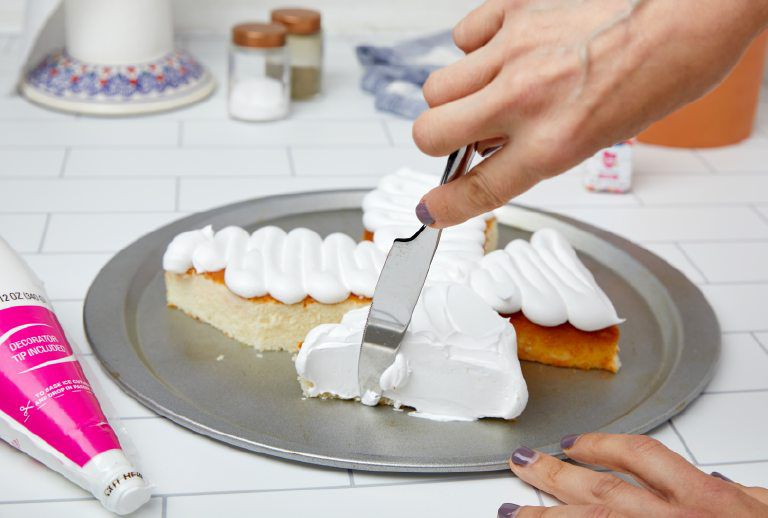 Step 5: Ice your cakes. We recommend piping icing over the entire cake, then smoothing it out with a silicone spatula or palette knife.
Note: If you want different color icing for additional details, make sure to put aside some icing in a bowl.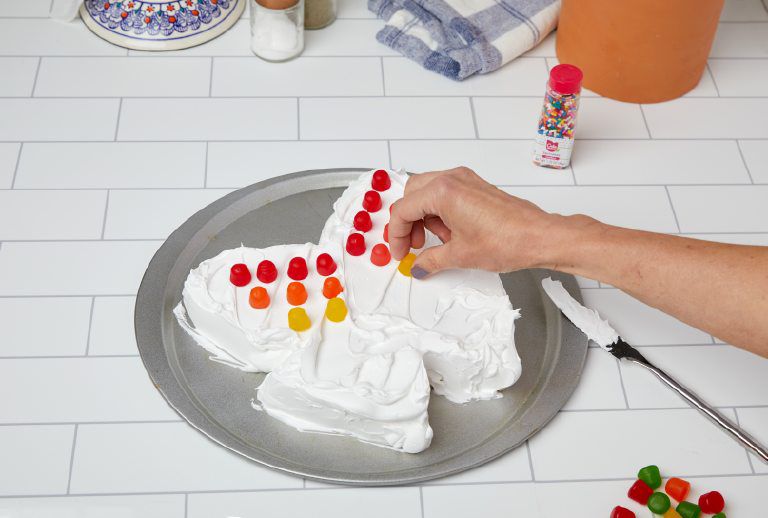 Step 6: Decorate your butterflies. Mix food coloring into white icing if you'd like to create different colors. Or use candy or fruit to create patterns or antennae. Or dust the cake with sprinkles for a kaleidoscope of colors. Or do all of the above!