"Hereeee Kitty, Kitty, Kitty!"
Two simple circles can become the purr-fect shape for celebrating any cat lover's special day. Our Specialty Treat Shop™ Cake Decorating Kits are available in-store, at your local grocery retailer.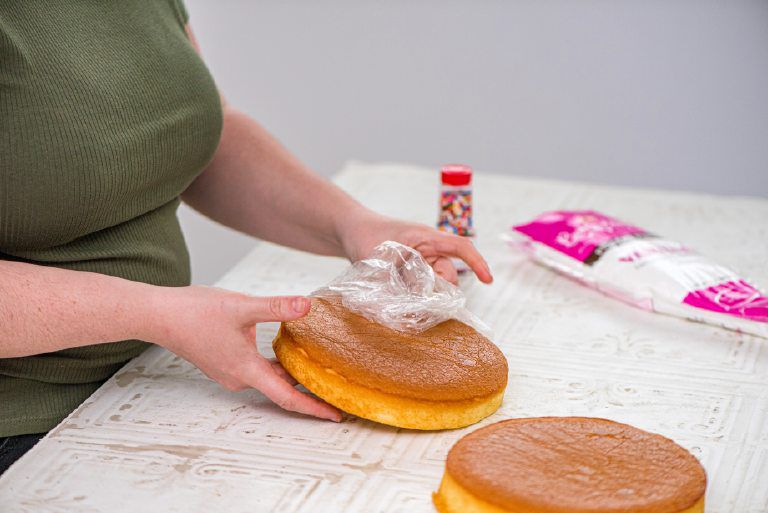 Step 1: Unwrap your cake layers and place them on your flat work surface.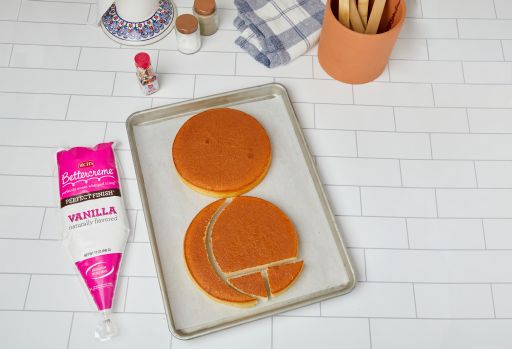 Step 2: Carefully cut one cake into these four shapes as shown. The crescent shape will become the cat's tail. The largest shape will become the cat's head. The two smaller triangular shapes will become ears.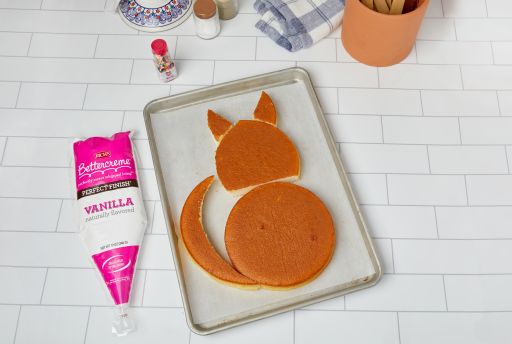 Step 3: Assemble the cut cake shapes into your cat on a cookie sheet.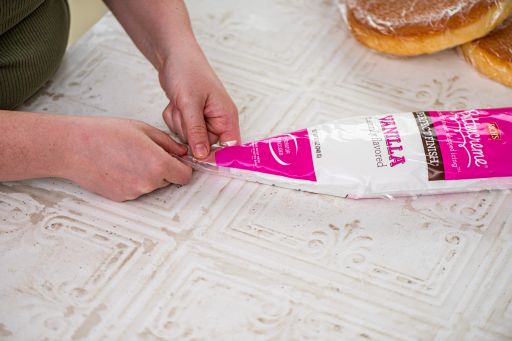 Step 4: Cut the tip of your icing bag where indicated and position the plastic tip in place.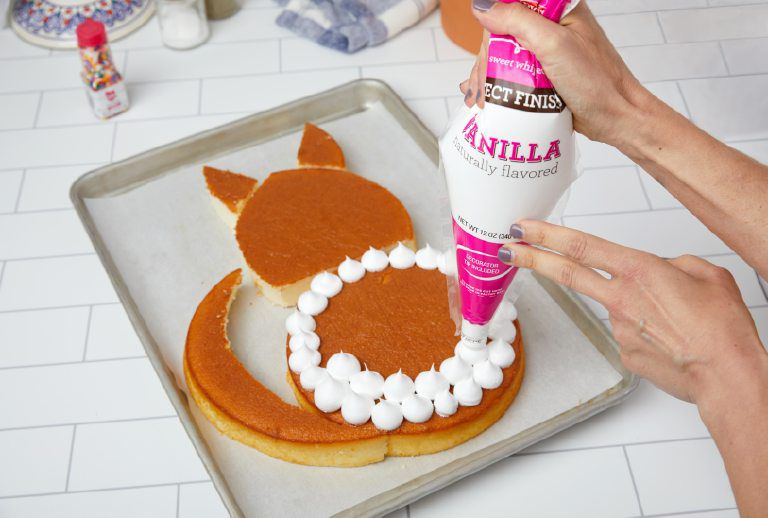 Step 5: Ice your cake. Pipe quarter-sized dots onto the cake, then pull up the bag to create a fluffy look. Practice on a plate first to perfect your technique.
Note: If you want different color icing for details like eyes, ears, and nose, make sure to put aside some icing in a bowl.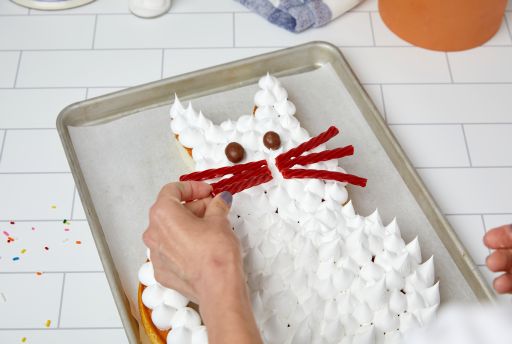 Step 6: Decorate your cat. Mix food coloring into white icing if you'd like to create different colors. Or use candy or fruit to create eyes, nose, mouth, or whiskers. Or dust the cake with sprinkles to create a magical "fur." Or do all of the above!