What You'll Need:
Platter/board of your choice
Small bowl
Fruit (we used strawberries, blueberries and green apples but add your favorites!)
Candy (we used strawberry licorice and gummy bears but get creative!)
Chocolate Hazelnut Spread
Kettle Popcorn
Chocolate covered pretzels
Pretzel Sticks
Our Specialty Mini Cookies*
* To follow this specific arrangement you will need:
---
Instructions
1. To start, place your platter or board on your working surface.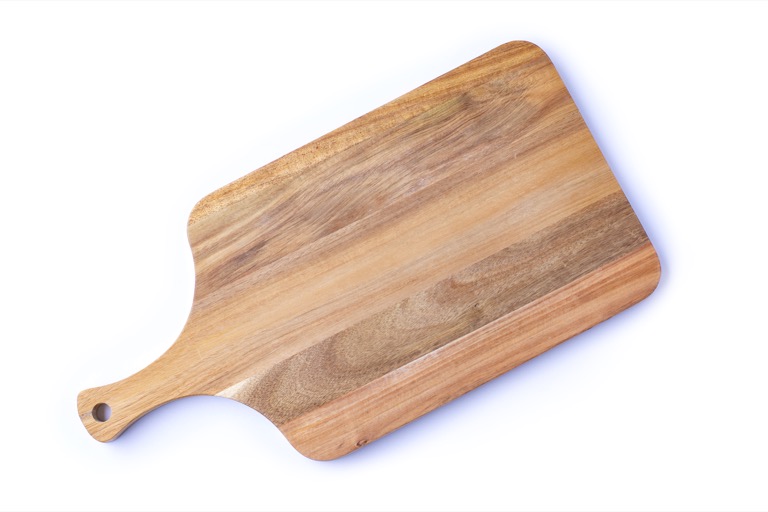 2. Place your cookies on the board first, arranging them throughout the board in small piles or lines.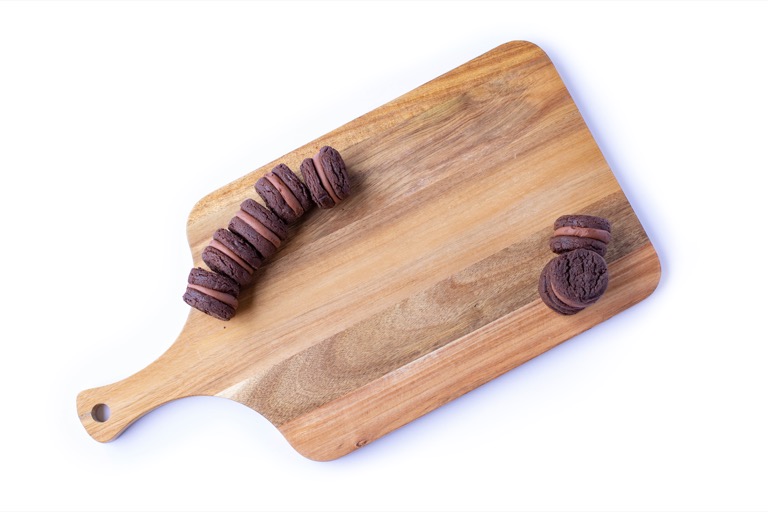 3. Fill your small bowl with the chocolate hazelnut spread and place in the middle of the board.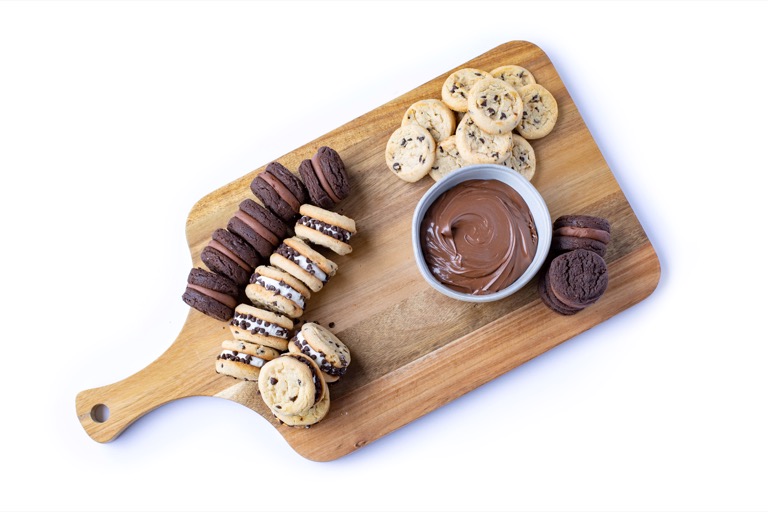 4. Next, arrange fruit around the cookies throughout the board.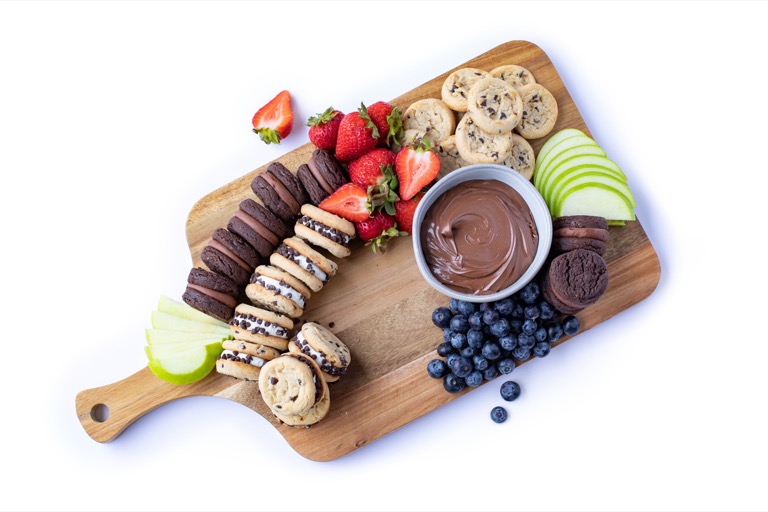 5. Fill in the remaining spaces with candy, popcorn, and pretzels.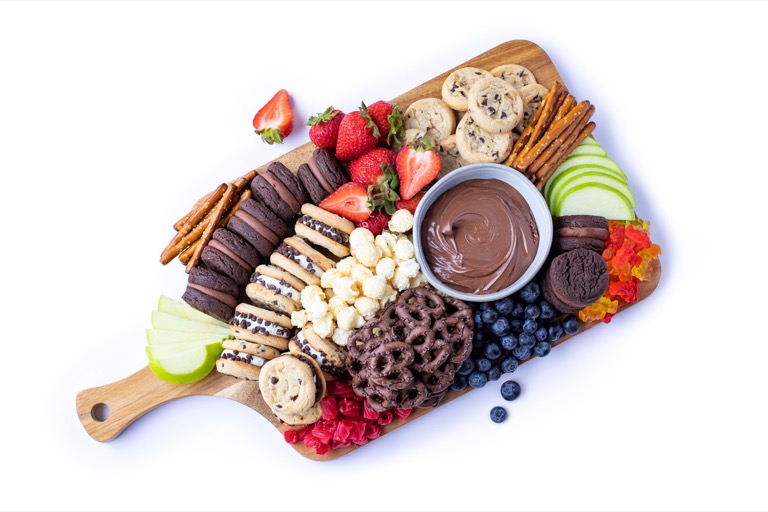 6. Display and enjoy!